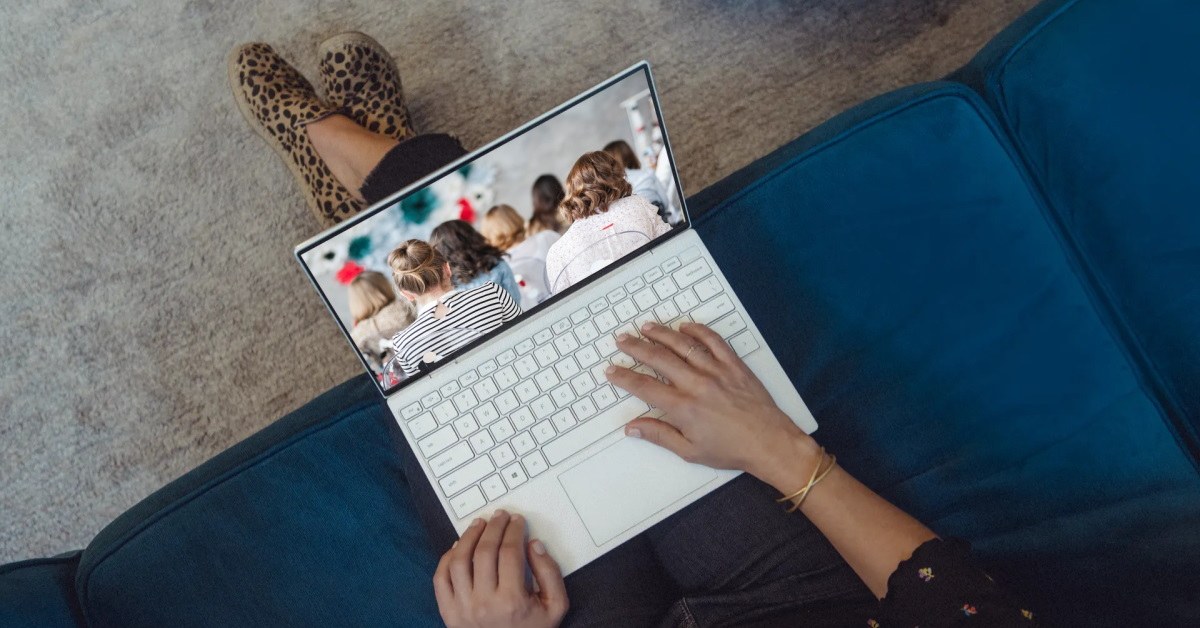 Between social distancing measures and the potential for multiple lockdowns, the Covid-19 pandemic will continue to have a drastic effect on the plans and schedules for the events industry in 2021...
2020 marked the rise of virtual events as physical venues were initially shut down, before becoming riskier, more expensive and logistically challenging.
Learning from the challenges of the new market dynamic that 2020 presented to our industry, we will explore the future of Hybrid Events in this new landscape.
As virtual events continue to thrive and become commonplace, the Hybrid event will be in a unique position moving forward to achieve the significant ground. We will explore the motivation behind the changes that are going to impact the events industry in 2021 and beyond.
Will people want to travel to events in 2021?
When we come to look back at the Covid-19 Pandemic, one of the main economic and social impacts that will be observed is the effect it has had on travel. Even with virtual events picking up the slack, the events industry is certainly not immune to this and has felt the impact keenly over the last 10 months.
Moving forward, even as restrictions are loosened, travel will remain a contentious, disrupted and expensive endeavour. Even when people are able to visit people within their town, city or county, who knows when countrywide or international travel will be normalised. Who will want to book costly event areas and national or international flights when another lockdown or flurry of cancellations might ensue?
Thankfully, the Hybrid Event will be able to offer a versatile, cheaper and most importantly, safer compromise. With only a select few people travelling, the level of control, their relative proximity and expertise are all much easier to manage and control. If the worst should happen, the relative cancellation costs will be reduced and disruption will be minimised.
Are venue costs and demand set to rise dramatically?
Speaking of cost, that all-important factor, the hybrid event has potential to offer another pronounced saving as we move into 2021.
It is no secret that large venues are now at a premium, not only due to Covid-19 safety restrictions (which we will explore further later in the article). The main reason for this rise in cost is due to the massive disruption the industry has already suffered during 2020. Moving forward many events are looking to recuperate lost time, money and effort and this will have a corresponding effect on venues.
87% of venues already have events scheduled for Oct-Dec 2020 and a general prediction is that many events will move to 2021 unless there is a commercial need to hold the event in 2020.


Furthermore, it will not be possible for every venue to accommodate the new restrictions that will be in place when large events are possible again. This is where the hybrid event will be able to pick up substantial slack in the industry, offering a compact, cheap and widely available distribution method with many of the hallmarks offered by a physical event.
Social Distancing and safety will present significant issues to physical events
As hinted in the previous point, an already competitive and costly 2021 venue market will only be exacerbated by the problems caused by social distancing measures.
Even when travel is possible, the physical events of 2021 will look very different to the events industry in the pre-Covid era.
The logistics of keeping event attendees safe will become a full time concern in 2021 and forward. It is expected that 1m-2m distances will be required at all points, that one way systems will need to be put in place, along with potentially costly contact-free registration points and controlled seating.
Not only will none of this be much fun, it will also be time, space and money consuming.
None of these concerns will be as prevalent or pertinent at a hybrid event. As previously mentioned, the smaller gathering group will give all the expertise and prestige of a large event, with a fraction of the risk.
Attendees will still be able to witness an event whilst being protected and comfortable; ReAttendance can help make that possible with expertise in planning and hosting hybrid events.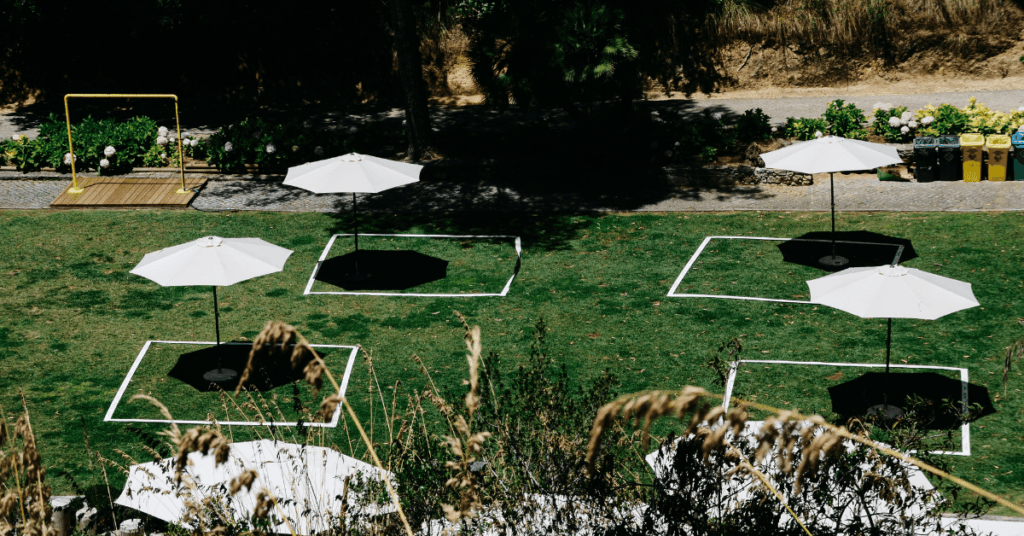 Venues will see a significant capacity reduction in 2021
Another direct follow-on impact will be venue capacity. While all the large venues are being booked up, the amount of attendees that these venues will be able to accommodate will also be slashed dramatically.
It is estimated that 73% of venues will need to reduce capacity by up to 40% in order to adhere to social distancing measures.
In this light, a Hybrid event becomes even more appealing. As the amount of attendees will already be significantly reduced, it becomes important to ensure that the key attendees are present and that the rest are able to obtain cheap, effortless access to the event.
Technology and Infrastructure improvements in 2020 and 2021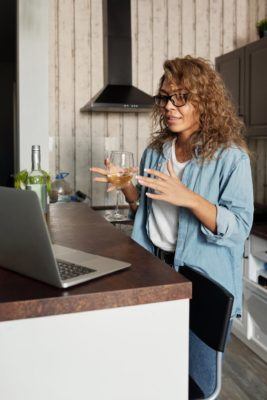 One area where the Covid-19 pandemic impact has been made clear already is technology. In both professional and personal life, technology has become ever-more vital in staying in contact and ensuring that business can run as close to usual as possible.
As such, many companies find themselves with significantly more advanced technological infrastructure than they did 10 months ago. Alternatively, they have forged partnerships with companies that have expertise in these fields.
This is where the transition into hybrid events will seem a natural and sensible next step.
In many cases the technology and expertise from hosting virtual events is now readily available and accessible in a way that physical venues currently are not.


The team at ReAttendance has the expertise and technology to help ensure your virtual or hybrid event can go off without a hitch. Perfected over the lockdown, ReAttendance is in the perfect position to help you increase engagement and decrease overheads as you reach out to a global audience.
The conditions are perfect to host events that can have the prestige of a physical event, with the low cost and organisational ease of a virtual event.
Environmentally friendly and sustainable events moving forward
While it can feel like the Covid-19 pandemic is the only event that will matter in 2021, it is only one of the challenges facing our society. Both before and during the pandemic, climate consciousness has risen to new heights and sustainability in the events industry has never been under more scrutiny.
The reduction in travel and pollution from the Covid-19 pandemic are gains that should be maintained if possible and a hybrid event is a great way to reduce the carbon footprint of a business while lowering costs.
As covered in the first point, travel will be disrupted, expensive and potentially unsafe for a significant period of 2021, if not the entire year.
As such, it is the perfect time to utilise a hybrid event to ensure that all of the usual unsustainable banners, signage and associated paraphernalia of an event are mitigated and avoided where possible whilst allowing for maximum engagement with attendees.
How financially viable will physical events be in 2021?
As the last six points have illustrated, the writing would appear to be on the wall for physical-only events in 2021.
At best, the venture will be costly, logistically challenging and with a high risk of disruption as governments and businesses continue to react to the volatile, restrictive and ever-changing challenges of the Covid-19 pandemic.
As such, the key question must be, how financially viable is a physical event moving forward, especially compared to the alternatives presented by virtual and hybrid events?
In 2021, it seems that the difference between an online audience and a live audience will continue to diminish as the technology, expertise and necessity to host hybrid events increases. This will help tackle significant issues that the events industry will face in 2021, whether it be social distancing and reduced venue capacity or fractious travel conditions.
2021 will offer a continued arena for hybrid events to showcase why they are able to compete with the physical events of the past. They can help decrease overheads, increase revenue while offering a safer, more engaging and more rewarding experience in these uncertain times.
Reattendance can be the home for your hybrid events…
With ReAttendance, it's easier than ever to build that strong bridge to your audience and start delivering them experiences which they can enjoy from anywhere in the world, at a fraction of the cost of an in-person event.
The ReAttendance team can help walk you through every feature of our platform. If you want to explore ReAttendance and how it can help reduce costs and increase engagement, book a free demonstration today. The team can't wait to show you how to make your 2021 events unforgettable.