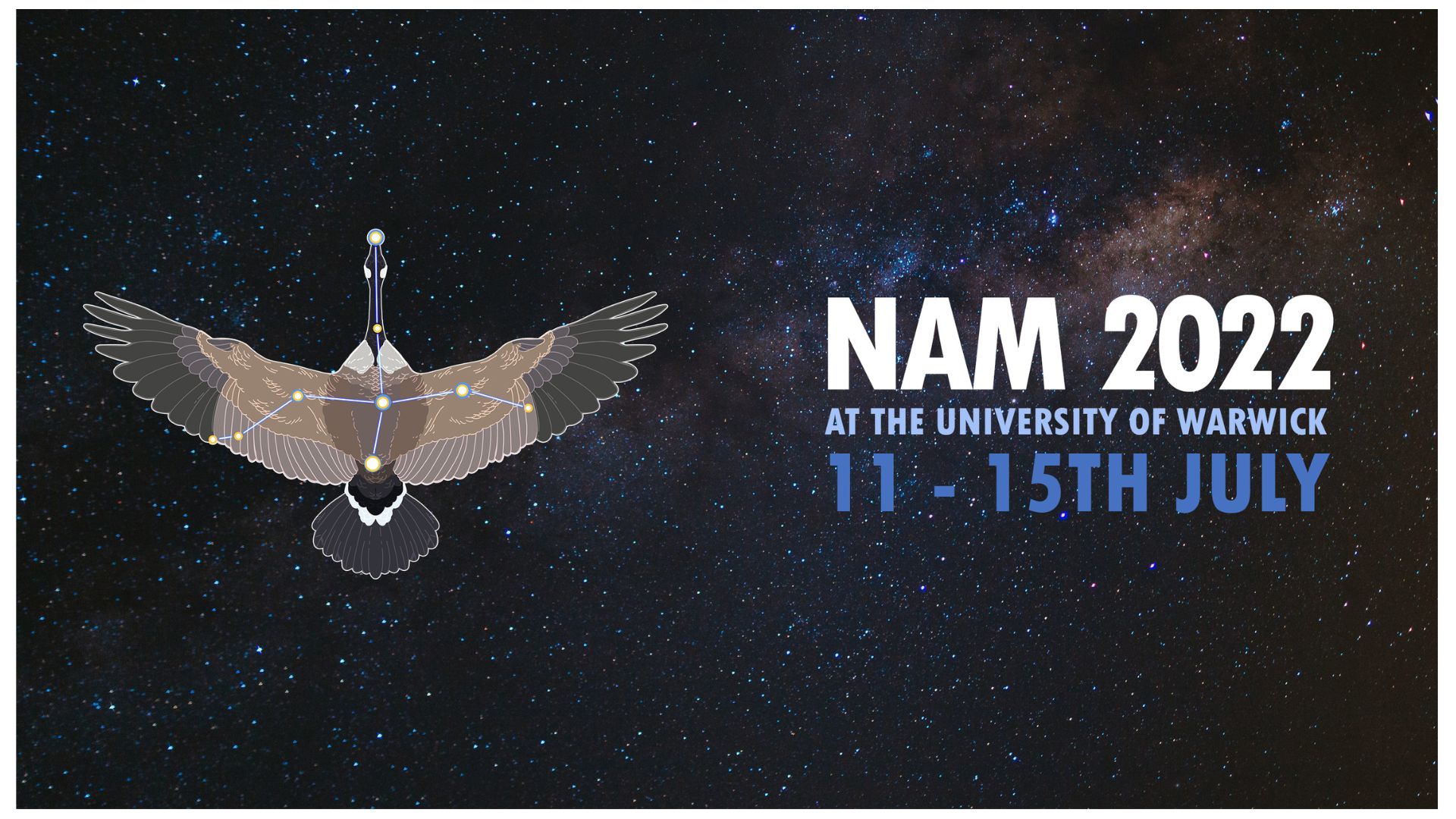 The week commencing 11th - 15th July 2022 saw Reattendance powering the National Astronomy Meeting 2022 at the University of Warwick. This large academic conference took place over 5 days, in 6 different rooms and saw 688 in person attendees, and 149 online attendees, come together across the scientific community, from 36 different countries.
Reattendance supported by providing the event platform and hybrid streaming for 400 talks across 97 different sessions, and 233 online posters. What a week it was!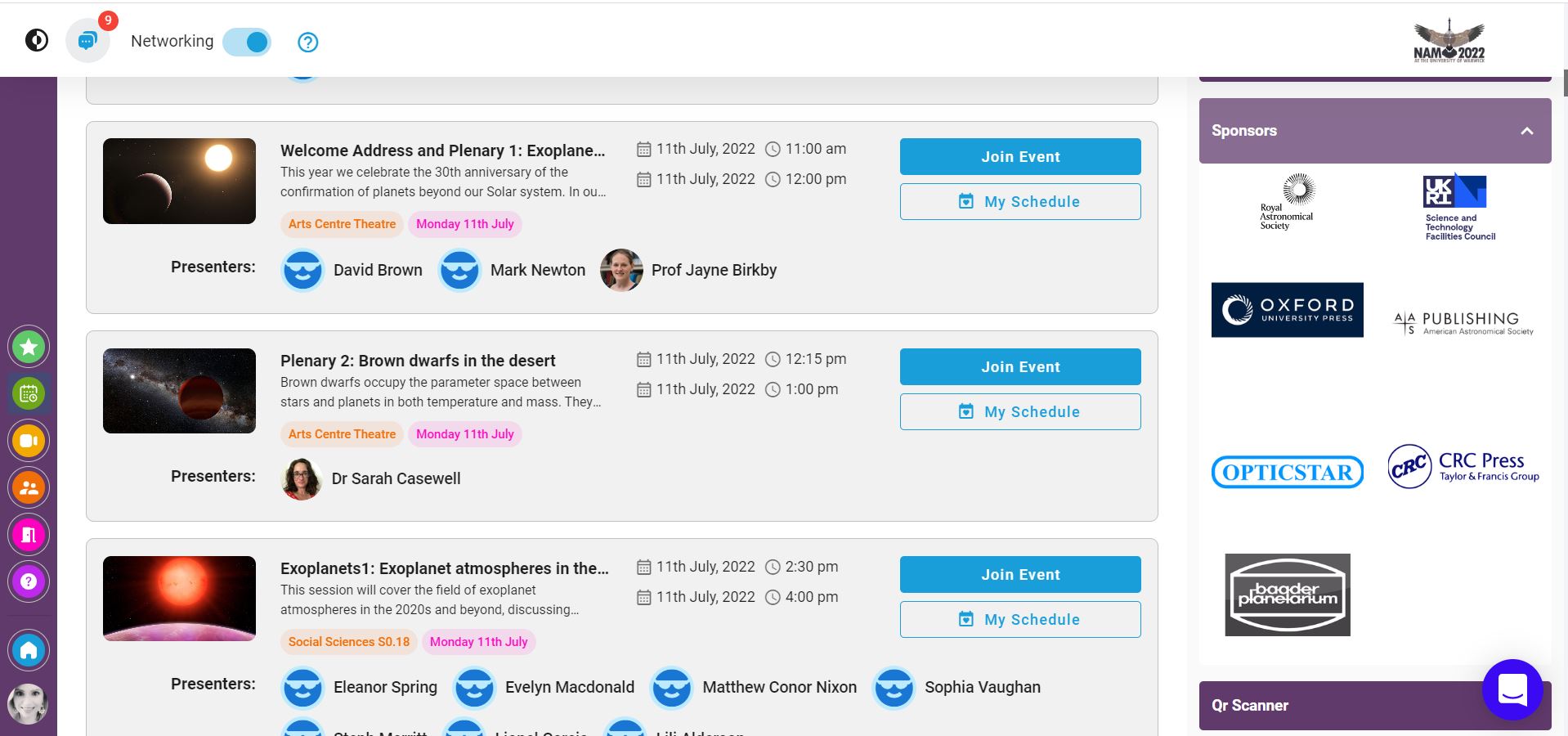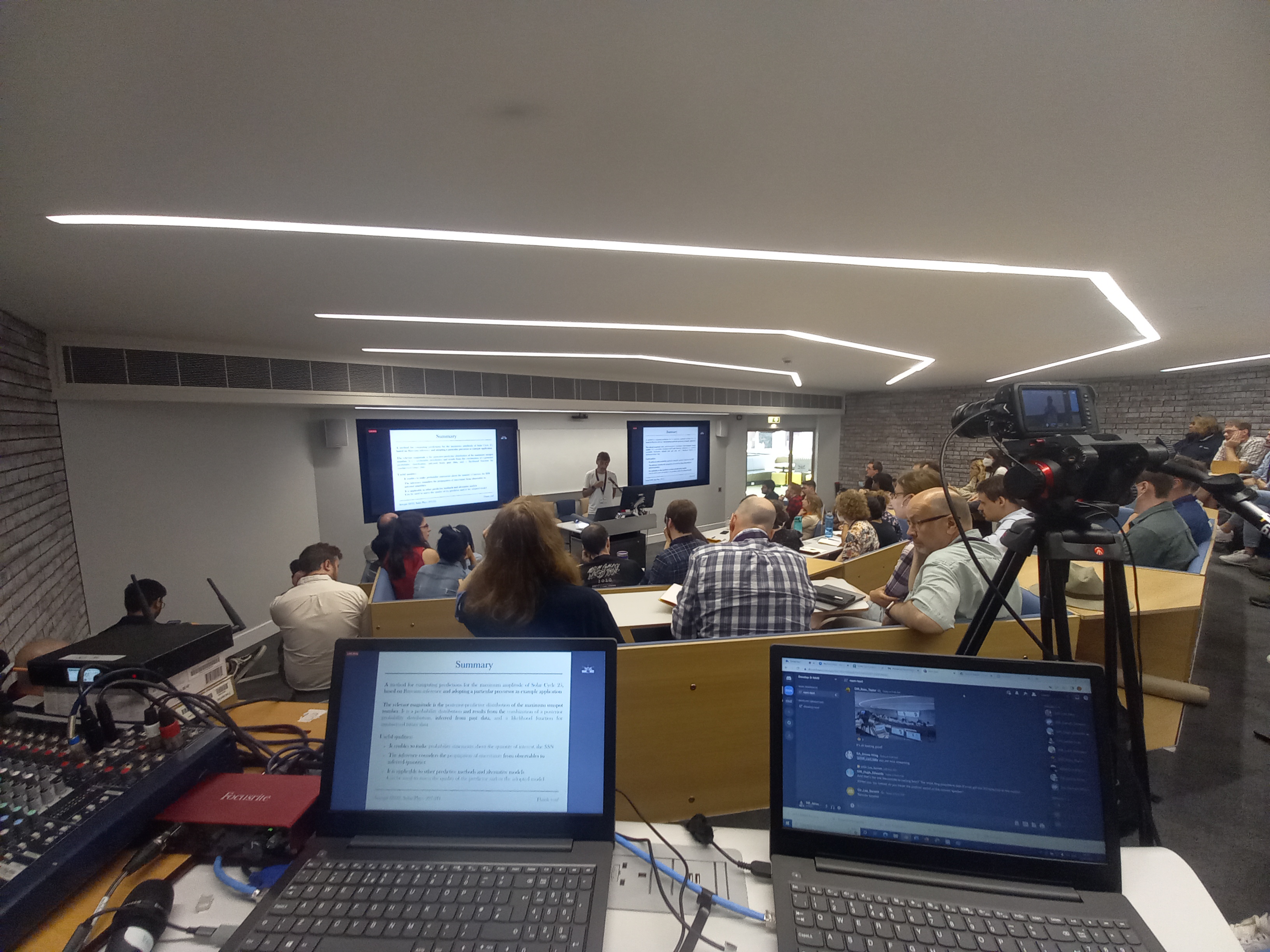 We had some fantastic comments from the organiser and attendees alike:
Dr David Brown, Department of Physics, University of Warwick
"That's a wrap for NAM2022! It's been an amazing week of science, with lots of interesting results shared and some major astronomy news being released (thanks NASA). We also had the return of the (in)famous football tournament, and an extensive programme of outreach sessions.
Thank you also to Reattendance, our audio-visual providers, for their amazing efforts to make the hybrid aspect of NAM work so well even in the face of some small technical difficulties on occasion".
Closing ceremony
"The first people I want to recognise are Reattendance, the hybrid broadcast team, who have been working tirelessly to make the streams a success, fixing any technical issues as they arise, and allowing us to put on this hybrid meeting. The thing about this team is, they haven't just been doing one thing, they are multi-tasking masters and I really don't know how they do it. I cannot thank all of you enough for your help with this conference".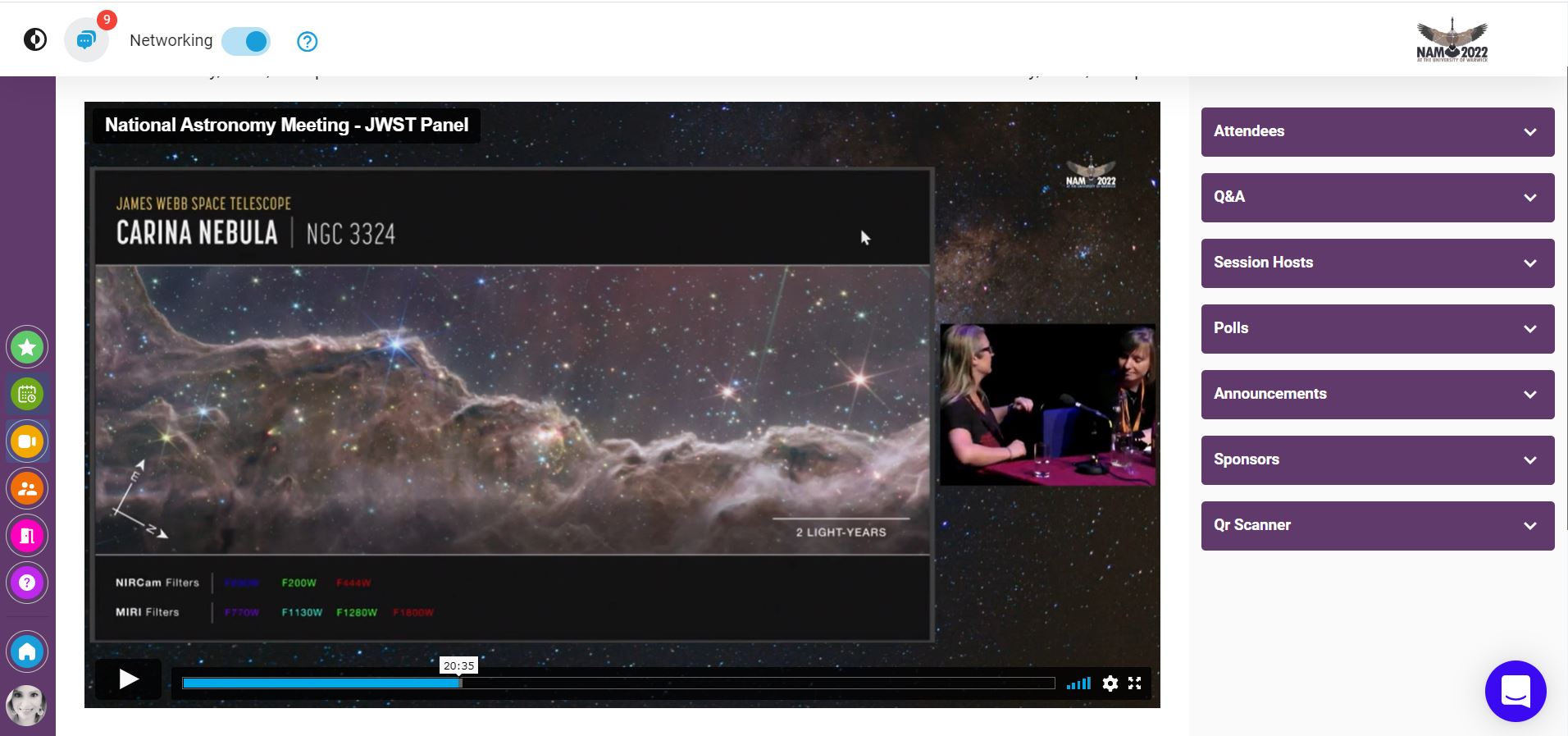 Attendee Comments
Brooke Simmons
"I spent a lot of #NAM2022 thinking they've actually cracked the code of how to do hybrid well".
Lord Dover, twitter
"Whoever is running the web stream for #NAM2022 is doing a great job - audio/camera work and active management of the focus on slides/speaker. Wish it was always like this @nam2022warwick"
Dr Imogen Whittam
"Sad I couldn't attend our @nam2022warwick session in person and catch up with everyone, but being able to attend form the relative cool of my garden was a bonus".
Dr Soneb Mandhai
"Home after an exciting week at #nam2022. There's a lot I want to say for the past week, for now... I think I need a rest. Thank you to the @name2022warwick organisers for putting this together and making it work in a hybrid format! I'll definitely be watching some missed talks".
Brooke Simmons, twitter
"Congratulations to the NAM organisers on a great week! I though the hybrid format worked really well and I appreciated having multiple access options. I very much hope this continues in future years."