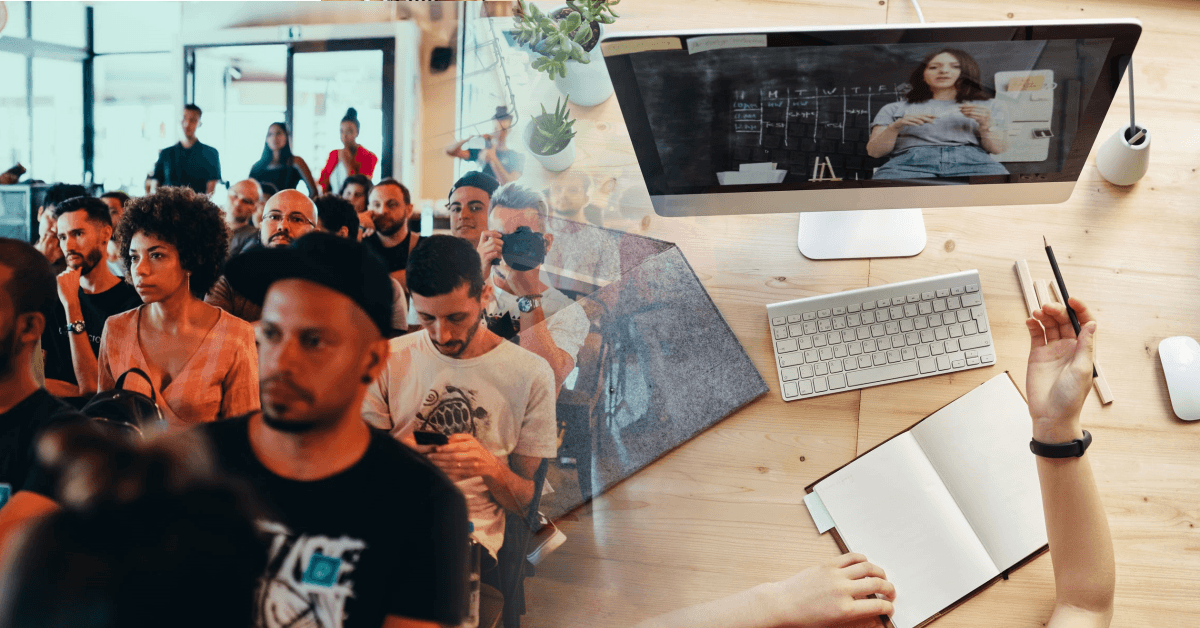 Online events may well have been the saviour of the events industry throughout 2020, but don't let the allure of a new year make you think that events will be leaving the online space any time soon...
2021 is the year of the hybrid event, with industry experts predicting the hybrid event to be the cornerstone of the events industry. For many of you, the idea of a hybrid event might be a completely new concept, but much like the online event before it, hybrid events will quickly become the norm for how you organise and most importantly, profit, from your events throughout the years to come.
Whether you're just discovering hybrid events, or need to know why they're going to be your company's strategy for growing your events in 2021, let's take a look at everything you need to know about hybrid events.
What is a Hybrid Event?
We've gone deep into explaining all the ins and outs of how to organise an effective hybrid event in previous blogs, but for now, let's give you a simple overview of what a hybrid event is (the clue is in the name).
A hybrid event is a blend of online event and in-person event, where the online attendees get a meaningful and interactive experience compared to their in-person attendees.
A hybrid event is different to just watching a livestream or catching up with some replays of your event. A hybrid event is unique because it allows attendees from around the world to meaningfully engage with your event as if they were there.
From being able to ask questions to your judges, to being included in group conversations, socials and workshops; a hybrid event is an online event with true interactivity for every attendee who joins.
Everything you need to know about Hybrid Events…
Now we've gotten the definitions out the way, it's time to look at the key reasons why hybrid events will become so fundamental to your business model in 2020 and beyond.
1 – Hybrid Events significantly lower the risk of cancellation
The sheer surprise that COVID threw onto the events industry, was like nothing anyone could have predicted or planned for.
The inital horde of cancellations and lost investment was devastating to so many companies.
However, in the wake of that, the good news is that now we can plan and readjust our risk assessments to suit this new situation going forward.
It would be very short sighted to expect things to go back to normal. Many countries have already experienced followup national lockdowns which they did not expect in order to continue to curb the spread of the virus. And many more surprises could be waiting to disrupt your event in the future.
COVID might mutate, vaccinations might not be delivered efficiently and people may even be unwilling to take them straight away.
Planning an additional online component to your events means that even if your in-person event has to be restricted heavily or cancelled, you still have a way of delivering your content to an online audience, who have already provided you with the revenue to carry out the event itself.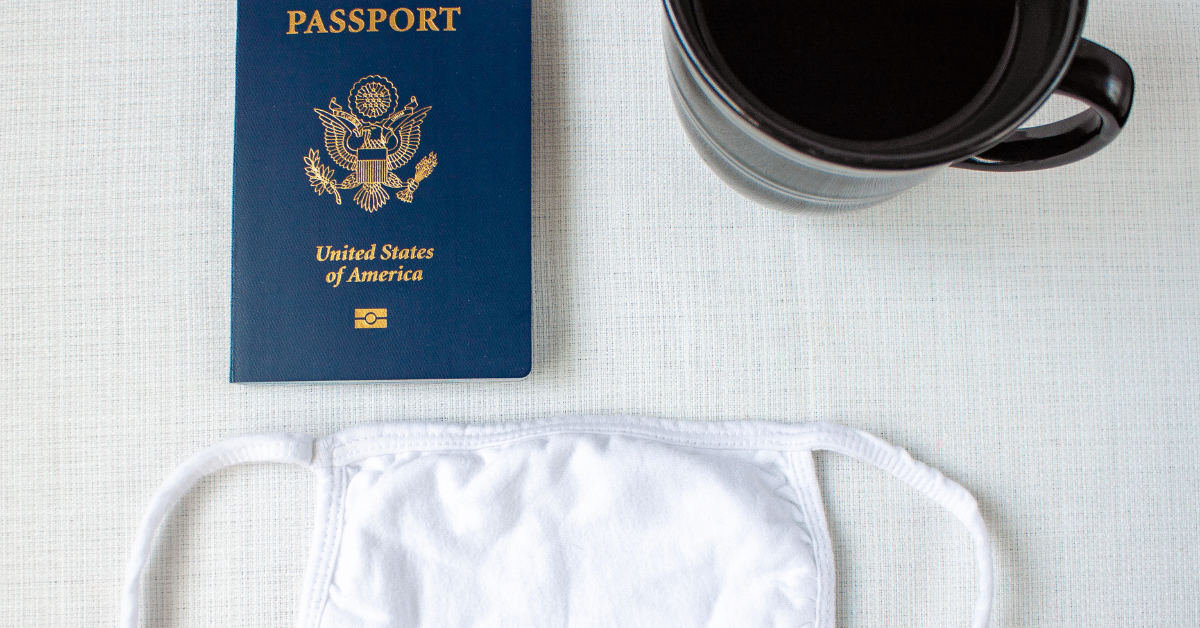 2 – Hybrid Events greatly expand your audience numbers
Online events have shown us all that we can reach far larger audiences nationally and globally.
Beyond simply the greater reach that an online platform provides for your events, there is one key factor which will continue to limit how many attendees you can host at your in-person events: Capacity Limits.
Once venues are open more regularly, the requirement for social distancing and many attendees being hesitant to return to larger events means that your venue capacity is going to be greatly diminished, to the point where even the larger events may be unable to turn a profit at maximum capacity.
Couple the increased reach of a hybrid event, with the fact that it's the only practical way to sustain larger crowds at your event and the hybrid method will clearly be a solution to keep your revenue sustainable for years to come.
3 – Hybrid Events provide a great ROI for your content
Streaming your content as part of a hybrid event also allows your to save and host your content well after the event has ended.
From ReAttendance's own analytics drawn from hundreds of online and hybrid events, we see a long term demand for content well beyond the event's airdate.
Longer visibility to your sponsors, a more sustained buzz around your event and the potential for after sales for access to your event's content means that your event can go on for weeks and possibly even months beyond what it ever has done in the past – providing more regular revenue and marketing opportunities throughout the year.
4. Hybrid Events lead to less outlay on upfront costs
As hybrid events have become more normal and accepted, this has caused a big demand for hybrid access to events over an in-person venue.
Since venue size no longer correlates to a profitable or successful event, the potential to cut costs on upfront venue costs, plus all the costs that come with physically hosting attendees will drop drastically.
With most of your attendees joining you online, the outlay from your in-person event drops drastically, leaving you with significantly lower costs than your online component demands.
5 – Hybrid Events allow you to pass on savings to your attendees
As you continue to cut costs across your event, this ultimately means that your ticket prices can also lower.
While lower ticket prices will ultimately draw more attendees, there are also a multitude of savings that your attendees are also spared, making them far more likely to purchase a ticket.
From transporation costs, to holiday bookings, hotel costs, food and drink costs e.t.c… your attendees are saving large amounts on your event, even before they factor in ticket costs.
Whether or not you decide to lower ticket prices, it's evident that attendees will be far more likely to purchase a ticket in light of the drastic savings that your event going online will provide them.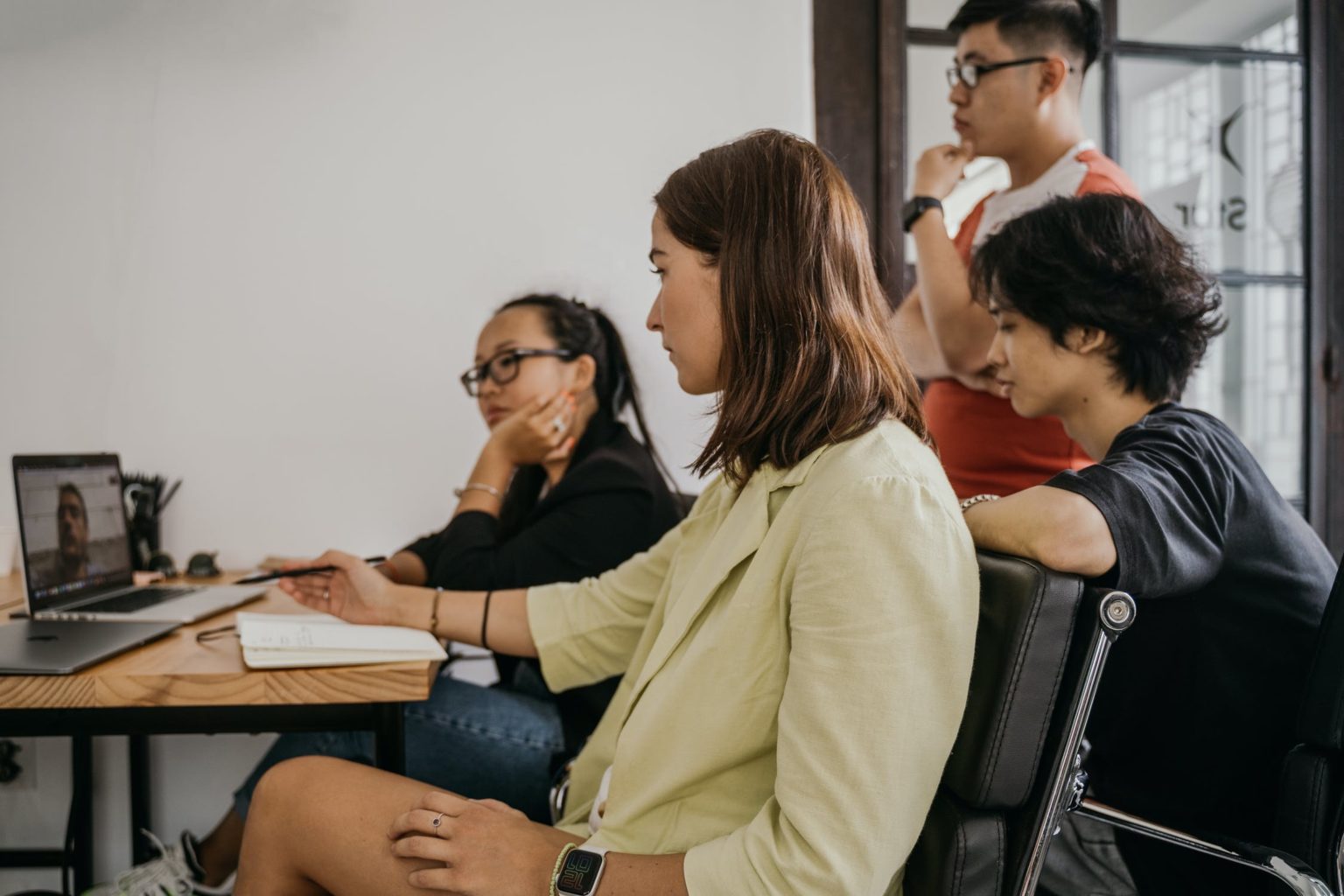 6 – Hybrid Events will decimate your carbon footprint
Hybrid events aren't just great for your revenue stream, they're also great for the environment.
By taking a huge proportion of your footfall and completely removing any travel requirement, you can now have the peace of mind that your hybrid events aren't causing a significant carbon footprint.
7 – Hybrid Events reduce the demands on personal time
From your attendees to your staff, and especially you as an event organiser; nearly everyone who is involved in a hybrid event sees a significant decrease in stress and time demands.
Attendees can now decide how they spend their time at your event, allowing themselves to opt-out at any time to spend time with their families, before catching up on your event at a later date without missing a moment.
Your staff also greatly benefit from the freedom of a hybrid event. With fewer physical attendees to cater for, your staff can focus completely on the more manageable numbers of attendees present, as well as having the freedom to manage the event remotely, enjoying a healthier work/life balance throughout the event.
8 – Hybrid Events provide you with real-time analytics
No matter how complete your surveys are during or after your in-person events, nothing will ever beat the accuracy of real-time analytics that a hybrid event provides.
Post-event analytics bring your team a wealth of knowledge to pour through after the event to see exactly how every aspect of your event performed. From the most popular subjects to your busiest times – the event analytics provided by a hybrid event is a game-changer when it comes to organising your future events.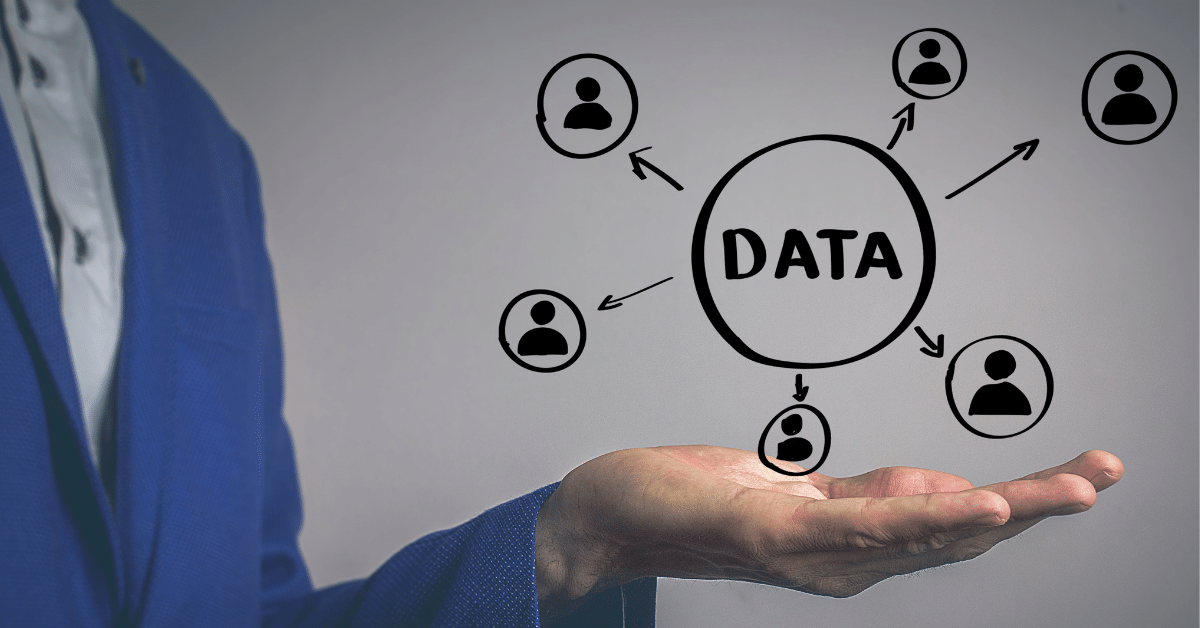 9 – Hybrid Events allow you to build a library of content to use all year round
Having an online streaming component to your events gives you the opportunity to start building an online library of content that you can keep sharing and using as part of your grander marketing plan.
The more events you run online, the more replays of your content you have and therefore, the larger your library of content becomes.
Whether you want to resell this content or simply give it away as a marketing tool – a hybrid event finally gives you the online prescence that all event companies dream about.
Reattendance can be the home for your hyrbid events…
With ReAttendance, it's easier than ever to build that strong bridge to your audience and start delivering them experiences which they can enjoy from anywhere in the world, at a fraction of the cost of an in-person event.
The ReAttendance team can help walk you through every feature of our platform and give you a leg up in creating your own hybrid events with very little fuss. Even if you're already in the process of organising your event, ReAttendance's hybrid event service can combine with your existing plans seamlessly.
If you want to explore ReAttendance and how it can help reduce costs and increase engagement, book a free demonstration today. The team can't wait to show you how to make your 2021 events unforgettable.