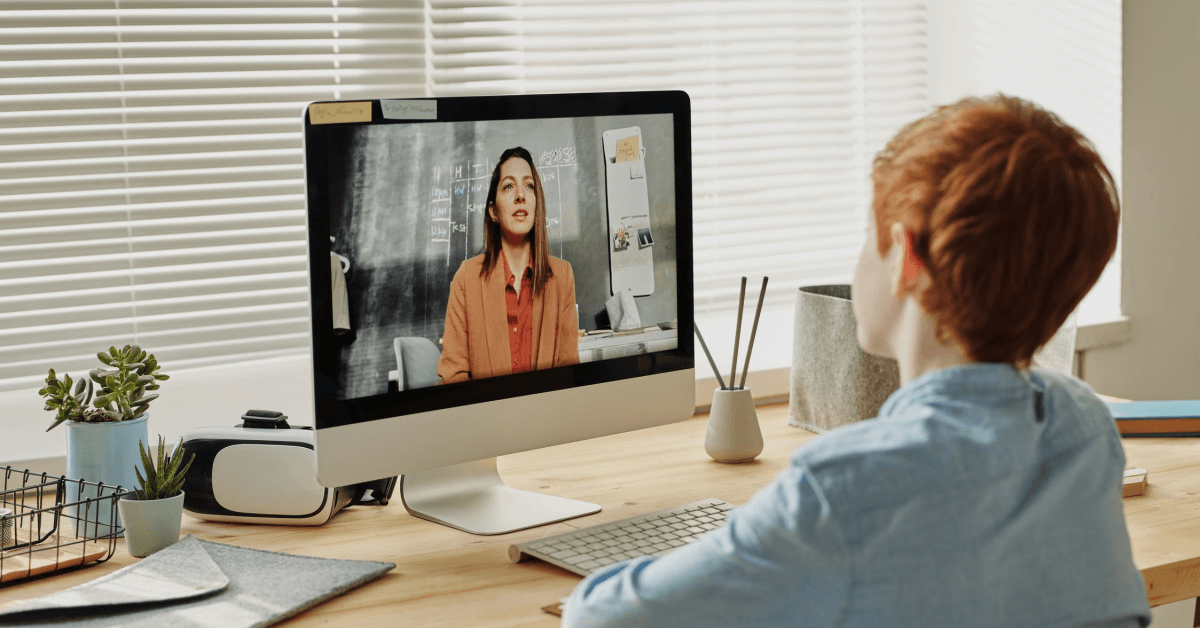 In the wake of the coronavirus outbreak (COVID-19), the events industry is turning towards the virtual event space to keep their events alive. The virtual conference has been a saving grace for event companies who would previously have had no choice but to cancel....
The COVID-19 crisis is an example of just how drastically the event sector can be disrupted. Until now, event owners had no other option than to cancel or postpone. We have the solution – the virtual event or conference.
What is a Virtual Event or Conference?
Put simply, a virtual event is an event that is hosted online.
The event can either be live streamed so that attendees get to experience the content as if they were there or virtual events can be recorded and content made available for attendees to view in their own time.
2020 is the Year of the Virtual Event
COVID-19 aside, there are dozens of other reasons why events can be cancelled.
A venue might cancel at the last minute as a result of unforeseen circumstances
Poor ticket sales might result in a loss to the organisers
Plus countless other natural disasters that can stop an event in its tracks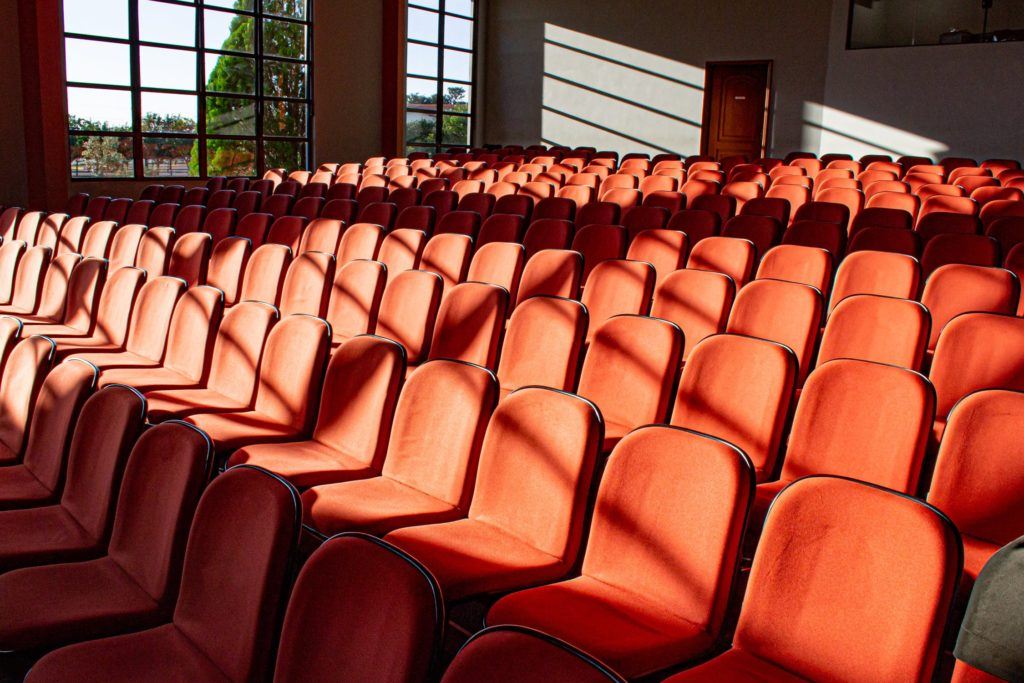 Virtual events sidestep all of these issues, whether you're in the midst of a disaster that's epidemic, or economic.
In this blog, we're going to look at how virtual conferences can save an event and how you can quickly set one up to save an event that is on the brink of cancellation.
How Virtual Events Can Save Your Event (and save you money)
The benefits of a virtual event are immediately apparent.
Virtual events have very few overheads
They can be set up quickly and easily
They are a great alternative way to bring your community together
Their value lasts well beyond the event date as virtual events can be recorded and can therefore be revisited
It should be clear by now why 2020 is year of the virtual event and why they're becoming more and more popular.
Virtual events are cheap and quick to set up and when you combine it with the downside of a sudden cancellation, it's easy to see how it can be is a lifesaver for event stakeholders where event cancellations can potentially cost hard cash to be lost as well as thousands of jobs.
Virtual Events In Action – Here's An Example: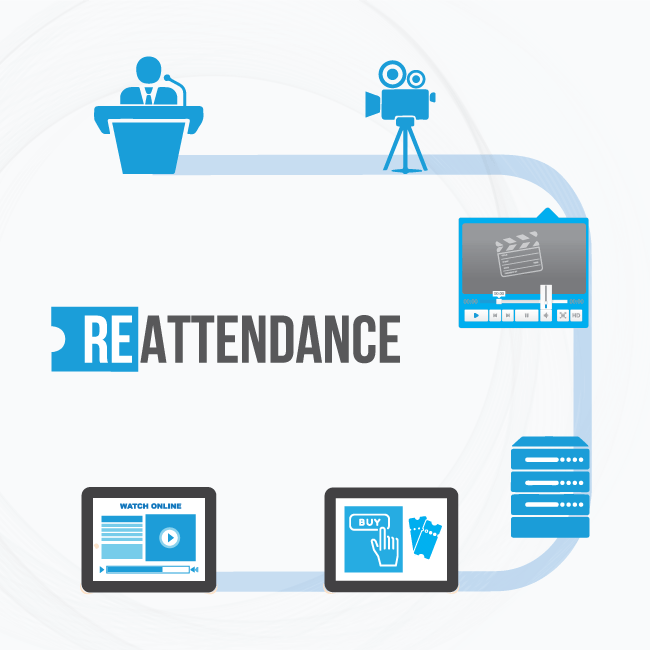 ReAttendance has worked with the One Voice Conference since their inception 5 years ago.
One Voice touts itself as the biggest voiceover conference in the UK and ReAttendance has been primarily used as a platform to replay recordings of the conference's talks, which attendees get lifetime access to after the conference ends.
However, in the wake of COVID-19, One Voice were faced with having to delay their May 2020 conference. Faced with the proposition of postponing and hoping the situation would be resolved in a few months, One Voice took the immediate decision to proceed down the virtual event route.
Hugh Edwards, the co-founder of the One Voice Conference relayed to us the hard conversations that were had before the decision to go fully virtual was finally made:
By the time we reviewed everything, it was clear that the event couldn't take place. The responsibility on us and the safety issues were simply too high. However, once that decision was made, we were lost at sea in terms of what we should do.
We were at risk of losing all the hard work we'd put in over the last 6 months to bring the conference to life.
The virtual event path has been a blessing in disguise. After all, we have the speakers and we have an engaged audience who want a conference but are currently limited to their homes.
And by going virtual, the upsides continue as we have now lost the cost of a venue and all the other expenses that go along with a conference. It's a natural fit for us to transplant all of that into a virtual space and simply just 'keep calm and carry on'.
If you're thinking of hosting your own virtual event, then please get in touch and we can help you put it together with a fast turnaround.
How To Pull Off The Perfect Virtual Event
Whether you're turning a conference around to become a virtual event, or you're planning a virtual event from the ground up, there are a few golden rules you have to follow at all times to make sure it's a success.
Make Sure The Content At Your Virtual Event Is Great
When we talk about great content, we don't just mean the subject of your talks.
A conference is also a social event. There are many valuable activities your attendees will look forward to doing, from networking, to sharing a few drinks to making contacts.
When it comes to a virtual event however, the emphasis will be on the quality of the speakers and that means your execution has to be spot on as it's really carrying the whole show.
Each and every talk is going to be far more personal. There won't be a large audience physically in the room with the speaker, so you have to take that into consideration when deciding how to film it. You need to create a far more intimate environment to make every talk hit home.
Keep It As Exclusive As It Ever Was
One of the commonest reactions to the idea of a virtual event is that it's judged to be not as valuable as an in-person event.
You'll be familiar to this view if you work in the online space often. As soon as something is online, consumers very often expect it to be free or far cheaper.
While your speakers are the same people with the same unique insights, your potential customers might not see it that way.
That's why one of the surest ways you can help your virtual event take off is by giving your attendees every reason to think this virtual event is as valuable as an in-person event.
You need to sell and regulate access in exactly the same the same way as you always have.
If you found someone trying to enter your conference without a ticket, you wouldn't let them in, would you?
Virtual conferences are no different. Make it an exclusive event that is equally worth the price of entry as your real world event. If you can retain the value of the virtual event, then it'll make the pitch to potential attendees much more effective.
Keep Your Audience As Engaged As You Usually Would
Just because your audience isn't in the same room, doesn't mean you can relax.
When your audience is sitting at home, surrounded by their creature comforts, the chances of them losing focus increases exponentially.
So you have to keep stoking excitement to reframe that focus.
Create polls, start conversations, give out free resources and let your audience know that you're there hosting the event and that you care about creating the sense of progression that'll keep everyone watching until the end.
Expect The Worst. Plan For The Worst.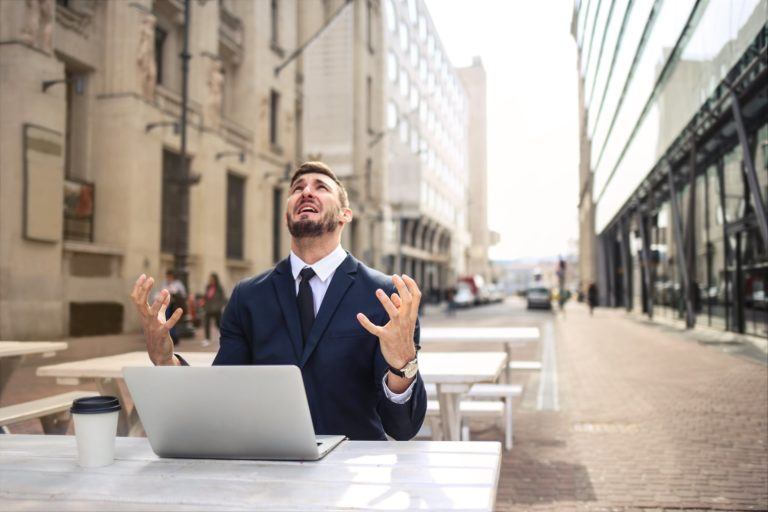 Your virtual conference is going to be amazing, but you must always be aware of what can go wrong and get in the way of that amazing conference.
When it comes to technology, you must be ready for every outcome and obstacle that can be thrown your way.
TEST your equipment. TEST your internet connection. Have alternatives in place to keep broadcasting or keep your audience engaged with other emergency content while you fix issues in the background.
If something can go wrong assume it will. Pay attention to the detail. Little things like have you got the right wire for that camera in your bag.
Be sure, and that way, you can be ready to deal with all eventualities!
It's Time To Pull Off The Perfect Virtual Event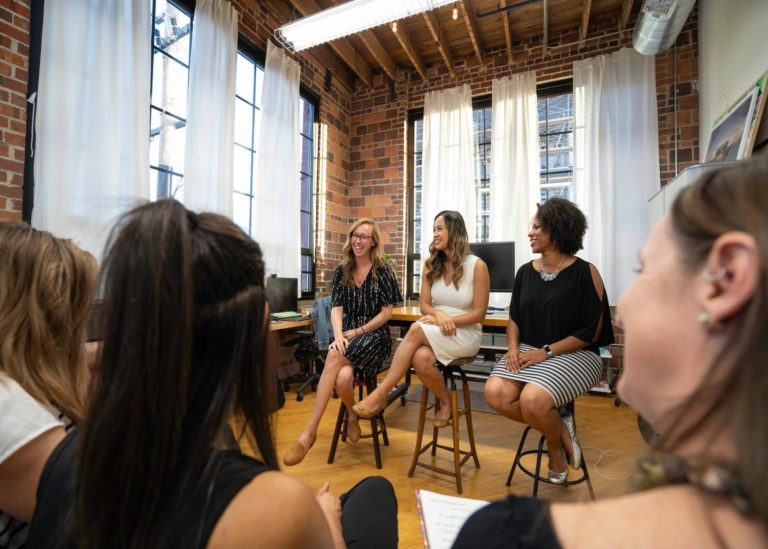 Virtual events and conferences have their own set of unique challenges compared to in-person events.
However, if you're able to plan for the different format, all of the benefits of a virtual event over an in-person event are clear from the outset.
They're more secure. They're more flexible. They cost less. They can be more valuable than your in-person event. They can bring you a larger audience.
And most importantly:
When the worst happens, a virtual event can be the lifesaver your business needs.
ReAttendance specialise in giving events and conferences a breath of life and taking them into the virtual space. If you want to arrange your next virtual event or transition a postponed event into the virtual space, then get in touch with us and we'll help you give a second life to your event.