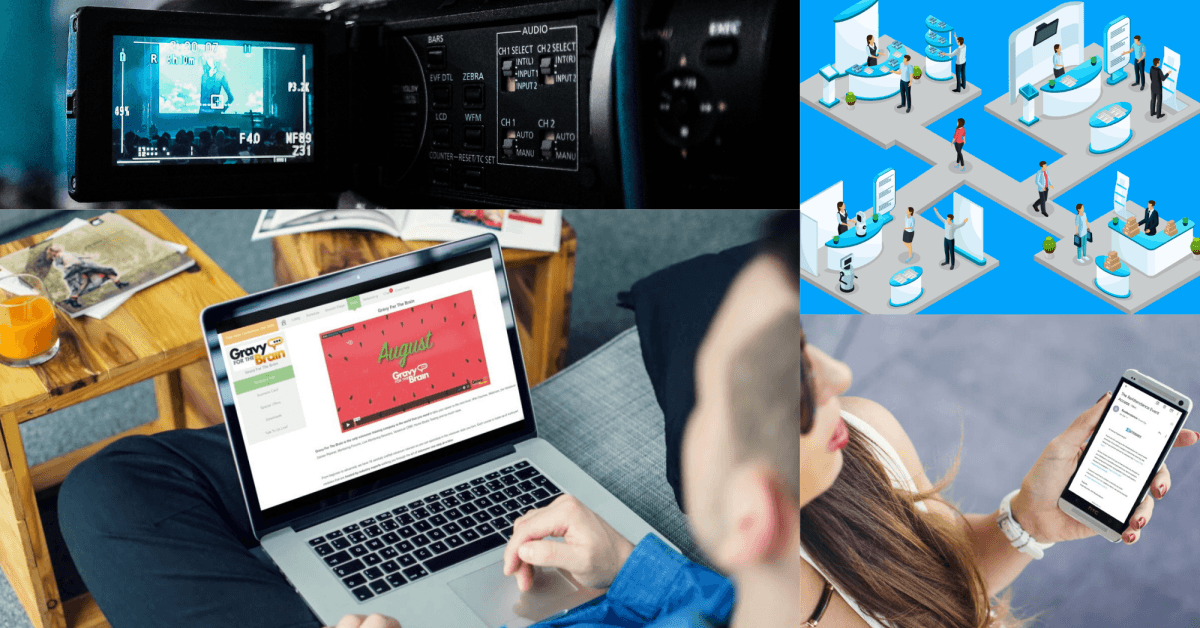 What are the key features an event host should look for from their virtual events platform?...
In today's blog we are going to look into 7 key features to look out for when selecting your virtual events platform and provider.
You are expecting a lot from your virtual events platform and provider and you want to be sure that they can deliver the service that, after all, will be the crux of your virtual event.
So before you commit to any virtual provider, look through these features, work out which are important to your business and event, and ensure that any potential virtual events platform can provide the service you require.
For An Easy Life, Make Sure It Is All Hosted In Browser
Accessibility is an important word when it comes to virtual events. Quite simply, a virtual events platform needs to be accessible to even the most basic level of IT literacy.
The last thing you want to be doing on event day is ensuring that the less technologically inclined are still struggling to access the relevant parts of an event.


The fewer clicks your audience has to make to access their content, the better it will be for your attendees. And what better way to ensure that that is possible than by having the event entirely within a browser.
A browser is an everyday part of using the internet and with an accessible browser platform you can ensure that the platform is simultaneously secure and yet easy to setup and accessible over the entire life of the event.
No large downloads, troublesome programmes or complicated setups. Just the software your attendees use everyday.
Live Event Support Is A Must
Even with the simplest systems, there will always be technical issues. And when there is, you want to have the peace of mind that your attendees can contact a trained assistance team during the event.
With live event support, you can promise your attendees with confidence that they won't be locked out or unable to access the content that they have paid for for long. At a click of a button they can be talking to a member of the team that helps support and maintain events. Look out for live video chat and web chat support so that the problem can be resolved within minutes and the attendee can be back to enjoying the carefully coordinated event right away.
Integrated Attendee Profiles And Business Information
Networking is a vital selling point of any event and you want that process to be as seamless as possible even when that experience is taken online.
To that end, an integrated profile system for the event is a must. Even easier than meeting and greeting in real life, attendees will be able to access information that other attendees have chosen to make publicly available.
The opt-in nature means that if someone is keen to meet and greet at an event, at the click of a button they can ensure they will get the maximum benefit from networking. Equally, if they want to enjoy the event in peace they can remain undisturbed.
This powerful tool means that your attendees need never miss another person in the excitement of the moment.
In-Depth And Integrated Analytics
Leading nicely on from networking, analytics is one of the most important features to look for in a virtual events platform.
In all areas of life, information is king but whereas physical events show a logistical nightmare of feedback surveys, virtual events platforms have the chance to shine.


But you need a platform that can take advantage of that data, to make sure that it isn't disappearing into the blue nowhere. Once your event is done, or even as it is in progress, you need to know what is happening and where to improve.
With suitably advanced data analytics you can not only ensure that future events receive the maximum benefit but that you are constantly aware as an event host of what is going on during the live events.
Complete, Interactive Schedule
Information isn't only king for you as the event host, but also to your attendees and what better virtual location to form the nexus than the events schedule.
One of the most powerful tools that a virtual event can provide you is the ability to display a complete readout of the event and simultaneously allow your attendees to navigate the event in real time. In-person events can't come close to the kind of analysis you can achieve with a virtual event hosted on a powerful platform.
Look out for one that can display live sessions automatically and that supports multiple days, multiple live stages and multiple sponsors. Agility is the name of the game here and the more agile and versatile your schedule is, the easier it'll be for your attendees to glide to where they need to be.
Workshop Sessions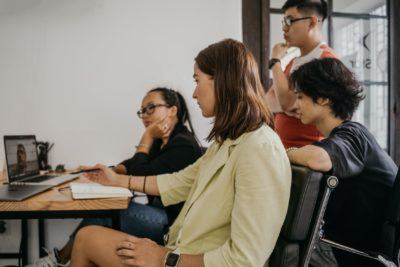 The last two features you need to look out for when looking for a virtual events platform and provider are both related to sessions within your events. This is where your event is really made and what all the other points so far have been supporting and enabling.
Workshop sessions are a vital part of most events and virtual events platforms, when implemented correctly, can even enhance the workshop experience.
Find a platform that does not limit your options. Unlimited rooms is a must and integrating existing video chat systems that your attendees will already be comfortable with (such as Zoom) is also vital.
Your workshop sessions can be enhanced through multiple chat options, allowing greater specificity and engagement between the attendees and the host, and inter-attendee interactions.
With a suitably advanced setup you can ensure the information they receive regarding the event, sponsors, key announcements and Q&A functionality is all unparalleled and crystal clear.
Virtual Expo And Virtual Lobbies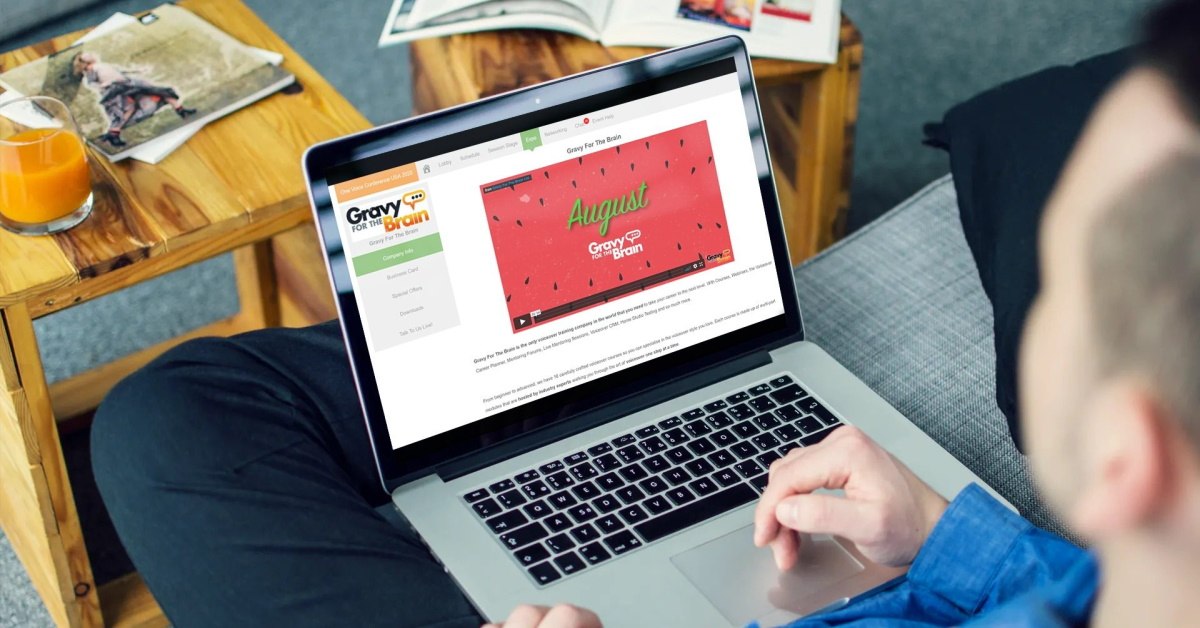 How to satisfyingly recreate the physical spaces of an event in a virtual sphere should be a pressing concern and a key feature to look for in a virtual events platform.
First, the virtual lobby can become one of the key supports of your event. It is a great place to launch the event and give it that unified and exciting feeling where everyone is gathered and welcomed.
Ideally, the events platform will allow this to be integrated with the schedule to ensure that your attendees and correctly guided to their relevant interests. Furthermore, this will be a good place to ensure both your branding and the branding of your sponsors is displayed. This way you can create a central hub where attendees can meet, discuss, find events and pertinent information.
In a similar vein, a Virtual Expo system will offer a great boon to the engagement and networking potential of your event. A place where your attendees can easily locate the expertise and talent that you have gathered for your event will soon prove it's worth providing the systems in place from your virtual event platform to enable it.
ReAttendance Has All These Features And Many More
Now you know what features to look out for in a virtual events platform provider, it is time to meet the provider you need.
Here at ReAttendance, we are an event platform built by event hosts for event hosts.
Our goal is to provide a platform that allows event hosts to deliver events that match and even exceed their in-person events. It is constantly being updated and improved with both user feedback and our own experience as event hosts in order to deliver a service that we can all be proud of.
If you are interested in taking your virtual and hybrid events to the next level during this challenging time for the events industry, book a free demonstration today. The team can't wait to show you how to make your 2021 events unforgettable.